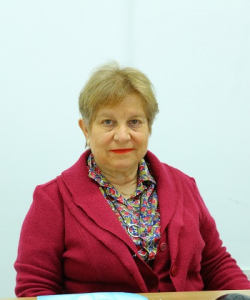 Dear Students,
First of all I would like to welcome you to the University of Kyrenia Faculty of Medicine, on behalf of all academic and administrative staff.
As a new part of University of Kyrenia, our Faculty aims to educate the leaders of tomorrow who serve the public, who can successfully represent their institution and country in the national and international arena and to become a successful education and health institution in accordance with the universal standards.
"We conduct our practical courses at Dr. Suat Günsel University of Kyrenia Hospital "
In addition to the highly qualified training staff and strong technology infrastructure facilities of the campus one of the strengths of the faculty is the opportunity provided to students to realize their practical training under the supervision of faculty members and experienced staff at Dr. Suat Gunsel University of Kyrenia Hospital, which is equppied with latest technological systems.
The courses are enriched by professional and clinical skills and allows students to gain their professional experience from the first academic day. In addition, the program consists of research methodology, ethical and social contents.
I would like to wish success to our valued faculty members and administrative staff who will contribute to fulfill our aim, which is to raise graduates that respects social and ethical values and are knowledgeable, informed, intellectually curious, responsible and open minded. I also want to welcome our beloved students who have chosen us and wish them a life full of success and happiness.
Together for a better future …
Prof. Rüveyde BUNDAK
ruveyde.bundak@kyrenia.edu.tr